It is our immense pleasure to announce the lecture with the topic "Entrepreneurship: Journey to become Self-Reliant", which will be held by Prof. Dr. Parul Sharda. This is another event under the GLA University – AIDASCO partnership that will be held on September 25th, at 13:00 – 14:00 IST (9:30 AM – 10:30 AM CEST).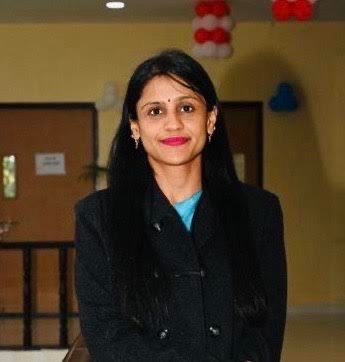 Dr. Parul Sharda is an Associate Professor and Head of Management Department at Indore Management Institute, with more than 14 years of experience in teaching at different colleges and Universities of Indore City and two years of corporate experience within Reliance Industries, Navi Mumbai. Dr. Sharda also serves as a trainer at MSME-Development Institute and Apparel Training and Design Center (ATDC) for budding entrepreneurs.
Dr. Sharda has a rich publication history, with more than 40 research papers indexed in different national, international, UGC Care, and Scopus databases. She is also an author of the Book "Macro Economics-An Indian Perspective" and a Free Press and News Track Live columnist.
She was a lecturer, resource person, and guest speaker in various institutions, including IIT-Indore (MPVS), Oriental University, Acropolis Institute, St.Paul Institute, and many more. In the last two years, she is also serving as a member of the M.P State Secretary Research Foundation of India.
The lecture will be live-streamed through the AIDASCO website. You can find out more information about the live stream and register for the event using the following button: